The 2016 edition of Sotheby's Magnificent Jewels Auction was held on April 19 in New York City. It offered some of the world's most stunning treasures to collectors and investors alike. The exhibition showcased hundreds of jewelry pieces, including a fine selection of fancy colored diamonds, which were the highlight of the auction. Among these were some distinguished natural yellow, pink, and blue colored diamonds, which brought astronomical prices to the auction block.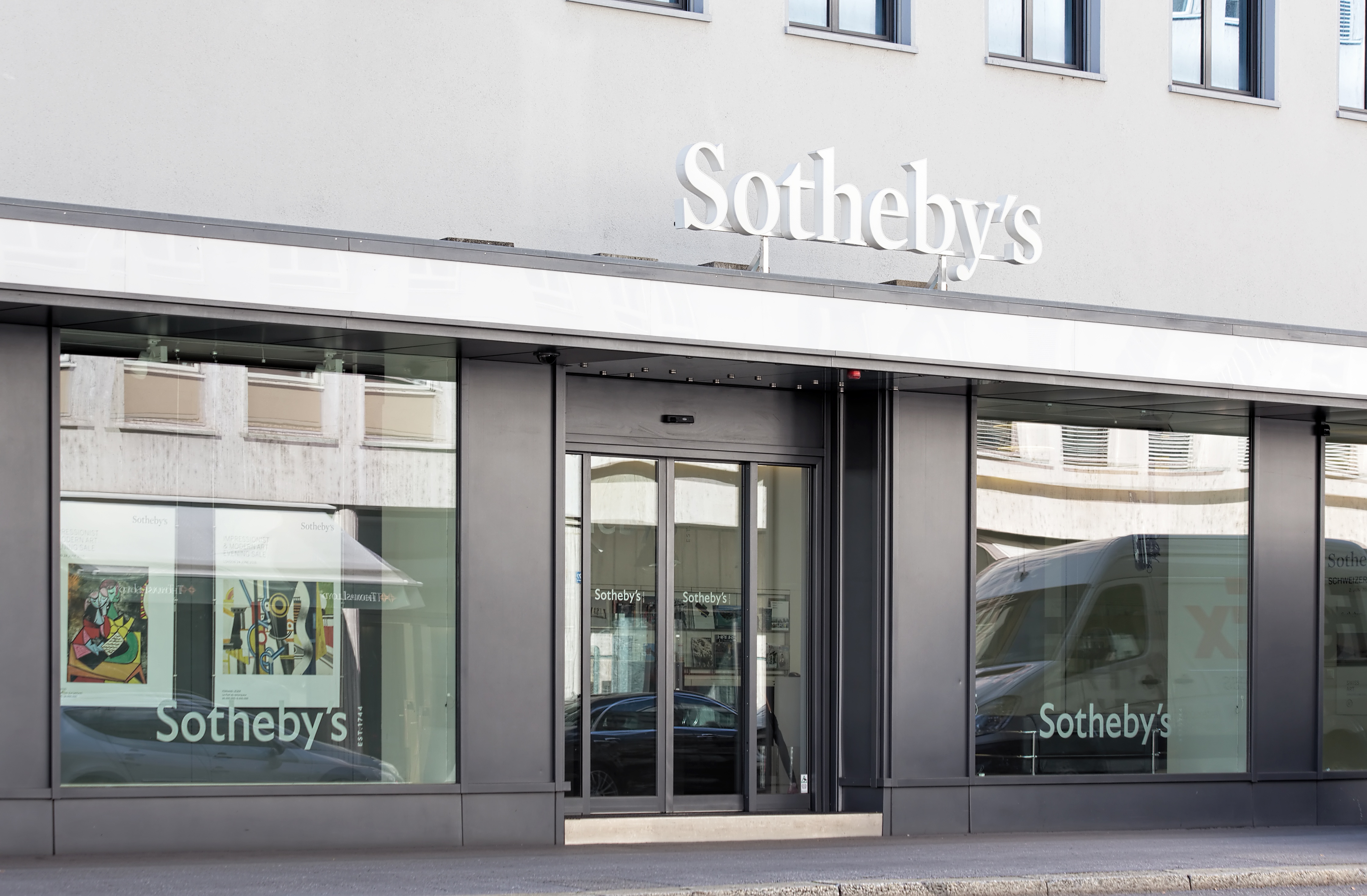 Featured Fancy Colored Diamonds
Here are the top ten fancy colored diamonds displayed at Sotheby's Magnificent Jewels auction in 2016:
1. The star of the night was The Shirley Temple Blue Diamond. An exquisite and rare 9.54-carat Fancy Deep Blue diamond, which was given to the 12-year old actress as a gift form her father who originally purchased it for $7,210 in the 1940's. The stone is mounted on a gold and platinum ring interlocked with two white diamond bands.
As with all colored diamonds, the value has appreciated immensely since the initial purchase. Prior to the auction, it was given an estimated value of somewhere between $25 and $35 million. However, bidding opened at $19 million and closed at $22 million, which was below the reserve price. Unfortunately, not every diamond sells at the auction, but considering the history and rarity of this stone it wont be long until the right buyer takes it home.
2. An extremely rare cushion modified brilliant cut Fancy Purplish Pink diamond weighing 12.45 carats set on a platinum ring.
Hammer Price: $4.56 million

3. A precious Fancy Light Blue pear-shaped diamond weighing 5.06 carats surrounded by exquisite white diamonds set on a platinum ring.
Hammer Price: $1.45 million
4. A one of a kind heart-shaped Fancy Pink Diamond weighing 2.72 carats centered amongst smaller pink and white diamonds set on an 18 carat rose gold diamond ring.

Hammer Price: $430,000
5. A Fancy Yellow rectangular mixed cut diamond weighing 23.98 carats flanked by white diamonds and set on an 18 carat gold ring.

Hammer Price: $418,000
6. An exquisite radiant-cut Fancy Intense Pink diamond weighing 1.00 carat, centered on white and pink diamonds on an 18 Karat white gold ring.

Hammer Price: $150,000
7. A stunning Fancy Vivid Yellow weighing 2.80 carats in a marquise shape, framed on a white diamond ring.
Hammer Price: $85,000

8. An eye catching Fancy Yellow rectangular modified brilliant-cut diamond, weighing 7.30 carats, surrounded by half moon-shaped white diamonds set on an 18 carat gold ring.
Hammer Price: $75,000

9. An impressive rectangular modified step-cut Fancy Intense Yellow diamond weighing 2.61 carats, framed by colorless diamonds of various shapes, set on an 18 carat platinum and gold ring.
Hammer Price: $52,000
10. A notable oval-shaped Fancy Light Yellow diamond weighing 6.01 carats centered on a platinum and gold ring flanked by two colorless triangle-shaped diamonds.
Hammer Price: $43,750

Sotheby's Magnificent Jewels auction raised nearly $30 million with the sale of over 300 jewelry pieces. Showcasing the true potential of fancy colored diamonds as jewelry pieces or alternative investments.

For more readings on fancy colored diamond auctions, click the link below: